Kankonde Self-catering Camp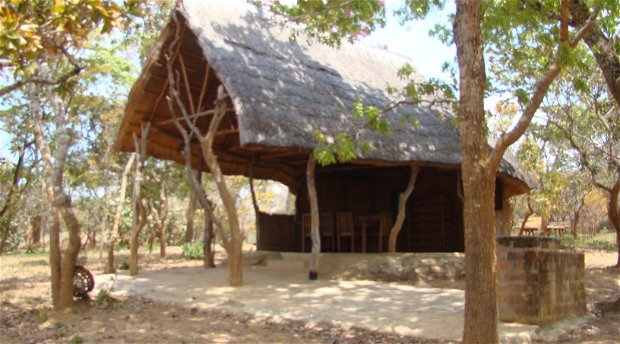 Kankonde is a self-catering camp on the Mutinondo river 11 km from Mayense camp and Lodge. It is a long way from Mutinondo's team of staff - so you will need to be fully self-sufficient
To ensure a private and secluded experience, we only book one group into Kankonde campsite at a time.
Kankonde campsite is located on the Mutinondo river from which the wilderness area takes its name. The site offers stunning views across to the Kankonde inselberg, and is a short walk from Mbuya rock, a gently sloping inselberg, perfect for an early morning outing to watch the sunrise with family or friends.
To explore the meanings behind names like Kankonde and Mbuya, CLICK Here
There is a single grass chalet with a double bed and mosquito netting, and the campsite has braai facilities, a toilet, a dining/cooking shelter with shelves, 2 large tables and for chairs. The caretaker, will ensure that hot showers are available to you each day, but otherwise, you will be left entirely to your own devices - enjoy! 
Unless prior arrangements are made, we do not provide tents or bedding to guests staying at the Kankonde website.